Nearshoring
Nearshoring is when organizations move their development of IT projects to a nearby country that is less expensive. This is one of the reasons why nearshoring has become more and more popular among the international companies in Europe.
When the desicion is made to outsource, you also need to be sure about why you are outsourcing and what you want to achieve with it. Often it is about cutting costs, but it can also be that the competence that you are looking for is not available in your country.
NEARSHORING VIA SOPRA STERIA
You can outsource a part of, or your entire IT development, to our office in St. Petersburg. There we have local teams that are experts in, for example:
Development of custom systems in .Net (back-end and front-end)

Java (back-end) and Python (machine learning)

Microsoft tools such as Azure, SharePoint, Dynamics CRM, Office 365

Application and infrastructure management

Quality Assurance

Mobile applications (iOS, Android)
WHY?
The benefits of nearshoring are many. The chosen country is in a similar time zone as you, which means that the workforce becomes a natural part of a project or team when meetings can be held during office hours. The geographic proximity also means that our consultants easily can get to you and work at your office when you consider it appropriate, eg. when starting a project. Other benefits of St. Petersburg are:
A safe alternative as the business in St.Petersburg has been around for more than 10 years

The consultants are knowledgeable and self-sufficient - does not need as much guidance as eg. offshoring

High quality of the deliveries

The labor market is flexible, which makes it easy to quickly find new employees and key competences

The consultants are loyal and satisfied employees
You also have the possibility to choose the set up that fits your organization the best:
The entire team is managed and deliver from Russia

Swedish governance from our office in Stockholm form where we also have the dialogue with you and govern the team in Russia

Russian resources with cutting-edge expertise are added when the skills cannot be found/are very expensive in Sweden

Mixed teams: One or more Russian resources are added to the team to become more cost-effective
Intresserad av att veta mer?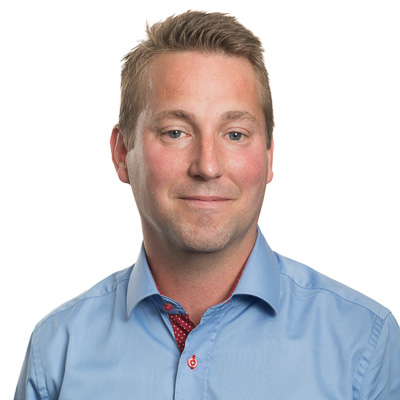 MIKAEL ZÖÖGLING
Business Unit Manager